Naturopathy
Naturopathy and Naturopathic medicine is a primary health care system that understands the wisdom of nature and focuses on getting to the cause of health imbalances and treating with the very best in nutritional and herbal medicine, encompassing healthy diet and lifestyle support.
Naturopathy and Naturopathic Medicine is helpful for people of all ages suffering from both acute and chronic diseases, from the common cold and flu to serious chronic disease.
Our practitioners have a range of experience treating people with conditions such as digestive problems, sensitivities and intolerances, recurrent infections, arthritis, asthma, depression, eczema, fibromyalgia, IBS, and more.
Our healthcare programs support the body's own healing abilities and strive to empower individuals to make lifestyle changes necessary for obtaining and maintaining optimal health.
The principles of naturopathic medicine are based on the laws of nature and the nature of health and disease. With its root entrenched deep in history dating back to ancient Greece and Hippocrates, the principles that are the foundation of naturopathic medicine include:
The Healing Power of Nature – Vis Medicatrix Naturae
Let thy food be thy medicine and thy medicine be thy food
First do no harm – Prinum Non Nocere
Find the Cause – Tolle Causum
Treat the whole person
Doctor-Physician as Teacher – Docere
Prevention
Wellness – Integrating Mind, Body and Spirit
Our naturopaths work in harmony with the body and with nature. Naturopathy utilizes a holistic approach to healing, addressing the whole person: body, mind, and spirit. The core of naturopathic medicine is to treat each person as an individual and to consider his or her whole being. We take into account all parts of your body and its systems, your diet and lifestyle, your family and work and your unconscious beliefs and behavioural patterns. We do not treat one bodily system as a separate entity from the rest of your mind or body.
At Shine Health Wellbeing Centre, our naturopaths use many different therapies to enhance the body's healing abilities including nutrition, herbal medicine, homoeopathy, vitamins and minerals, dietary guidelines, massage and body work, mind-body techniques and counselling.
Herbal Medicine Tinctures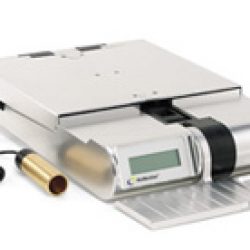 Beginning with your initial appointment your naturopath will carefully and in detail take you case history and get a full understanding of what your healthcare needs are. From here they will then be able to direct you towards the best testing and treatment plan for your needs.
As part of our commitment to helping you regain optimal health, we have devised a series of health care programs which aim to more you towards health over a period of time. Modern day psychology tells us that in life if you focus your positive intent upon something which is important to you, you are more likely to achieve your desired outcome. Hence our Health Care Programs help you keep focused on your health as it begins to improve.
Level One: Biochemical Restoration
Spanning 6 months, Biochemical Restoration is like a mini Corrective Care program focusing on improving your biochemistry and your basic health. It will stop your health from deteriorating further and begin the healing process.
Level Two: Corrective Care Program
Feel amazing with an in depth 12 month physical health restoration program. We conduct thorough testing and develop an action plan specifically for you. Throughout your program you will have regular visits with your naturopath, as well as recurrent testing to monitor your ongoing progress. Included in your program are RBTI Urine and Saliva testing and Functional Analysis testing.
Level Three: Wellness Care Program
Go all the way! Everything that is offered in the Corrective Care program plus regular Meridian Stress Assessments and treatments, Bio Impedance Analysis and a focus on emotional or mental issues that may be contributing to your problems or blocking you from fully health or reaching your full potential. This level is ideal for those who want deep, long lasting change in their health, wellbeing and life!
Weight Loss Program
Lose unhealthy fat naturally and safely and learn what a healthy relationship with food and yourself is all about. With the professional guidance from your naturopath, you will watch as your fat melts away.
Sensitivity and Intolerance Program
For adults or children suffering from the negative effects of multiple sensitivities and food intolerances. Identify key issues that keep you in the loop of suffering as well as identify which foods and substances you are intolerant to. Your naturopath will analyse your case, perform several key tests and outline to you the process you will go through to be free of the pain, irritation and suffering that sensitivities and intolerances cause. With over 16 experience your naturopath will be able to support you or your child to be healthier and happier and virtually symptom free.
Marta Dunin Labedzki is our Director and Principle Naturopath. With over 17 year experience as a Naturopath and Homoeopath, she has been helping the bayside community regain health and wellbeing since 2003. Marta's specialises in Sensitivities and Intolerances and is our Gut Health Expert.
Melita Pilch has over 17 year's experience as a Naturopath and Nutritionist and is passionate about health and wellbeing.  After 20 years of running her own day spas and wellness centres, Melita now joins Marta and the team at Shine Health.
Marta and Melita have a shared vision of helping patients achieve optimal health with empathy and understanding, using their individual expertise and skills in natural medicine